The report presenting  the performance data of the Swiss demonstrator (demonstrator 1) operating with a partial automation system has been developed and delivered to be evaluated by the European Commission.
During the implementation there was some delay, and it was not possible to have the intermediate phase of partial automation. Therefore, the performance data were collected after the installation of the full automation system. In the graphic below, the scheme of TheGreefa system installed in the demonstrator is presented.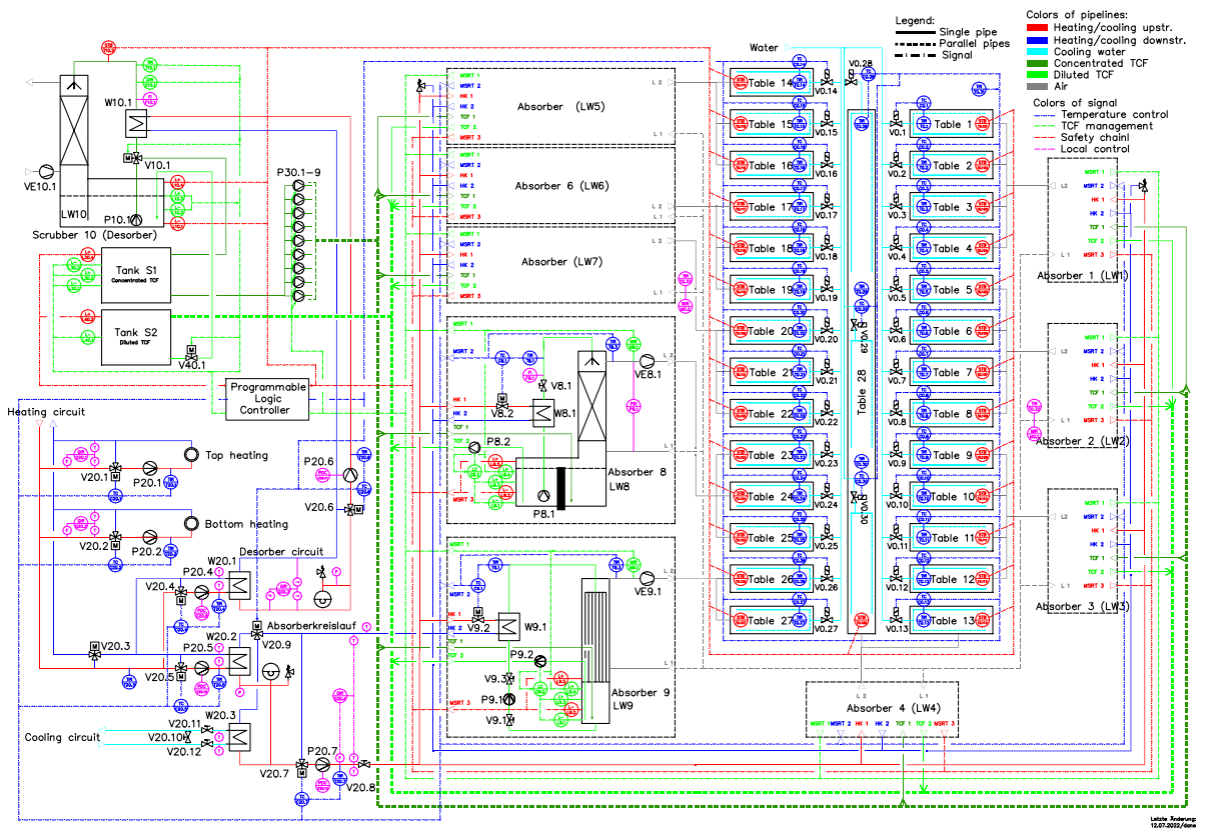 The system installed in the greenhouse integrates three functions in a single installation and automation system: heating, cooling and dehumidification. The control system consists in two control levels:
control of air temperature and humidity through the single absorbers,
overarching control of the entire system, managing the emptying and fulling of the absorber, regeneration and storage systems.
A first demonstration was run in October 2022 with 6 absorbers in operation and there was a forced interruption after 3 days. The second long continuous operation under mixed condition (cooling and heating) was performed at the beginning of November 2022. All the absorbers went in operation, the humidity and temperature inside the greenhouse was controlled automatically by the TheGreefa system. The demonstration period is considered started.
The report presents the measurement data collected during the tests to prove the functionality of a single operation and the main data of the system during these two long continuous operations.
The report will be published soon after its approval by the EC.
Results summary
These first demonstrations over several days showed that the absorbers achieved the scope of maintaining the temperature and humidity at the absorber outlets at the required level. The next efforts are to reduce the heat loss between the absorber outlets and the end points (plants on tables).
After improving the main points, the heat consumption of the Meyer greenhouse will be compared to the heat consumption of a similar greenhouse to understand the energy savings. Further simulations to be performed in TheGreefa will support and complete this evaluation.