TheGreefa cordially invites you to a workshop organised on the 13th of September 2023 in Winterthur (Switzerland).
During the workshop, participants will have the opportunity to hear presentations and visit:
the greenhouses of Meyer Orchideen AG (TheGreefa's Swiss demonstrator) in Wangen bei Dübendorf, and
the technical facilities of ZHAW-IEFE in Winterthur.
The workshop programme is presented below.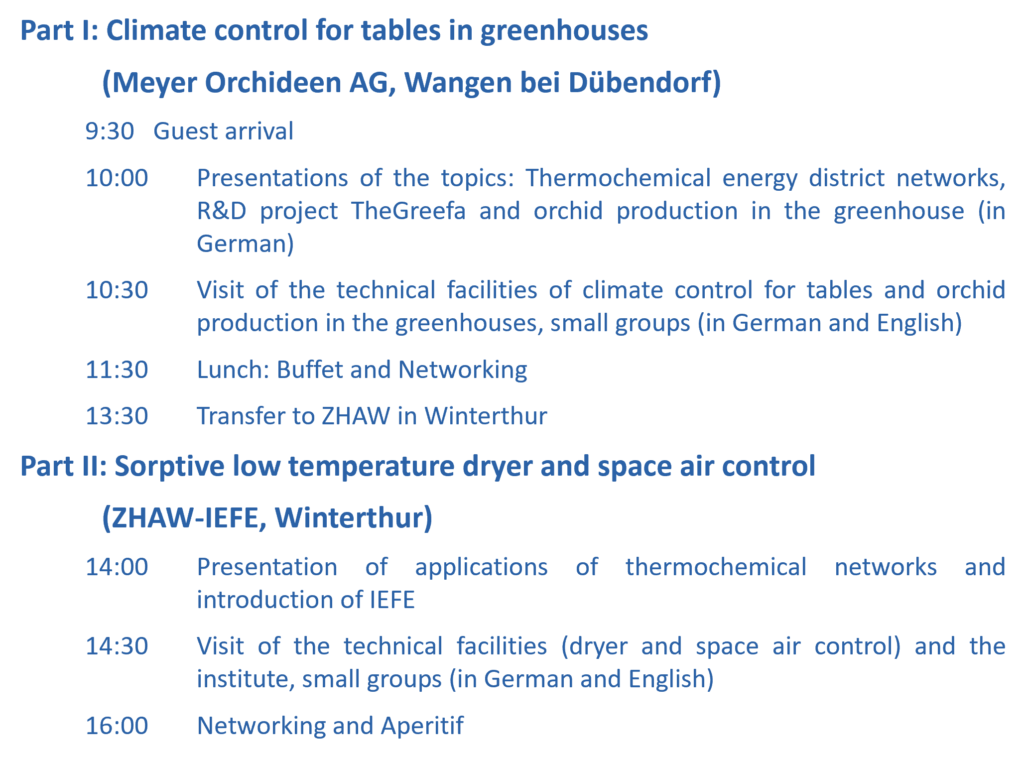 Download the arrival information
We encourage you to register and participate in the event. Registration is open until the 1st of September 2023.